BSA Scouts Troop 115 had a great and productive time at Webelos Woods this year. Webelos woods is the Suwanee River Area Council's event to introduce Webelos to the patrol method and youth led activities. It's also an opportunity for local troops to meet Webelos who are about to cross over to scouting.
This year's program was different from previous years, recruiting scouts to act as patrol leaders for the Webelos dens. Kenny and Jake served as ambassadors from our troop to their Webelos patrol.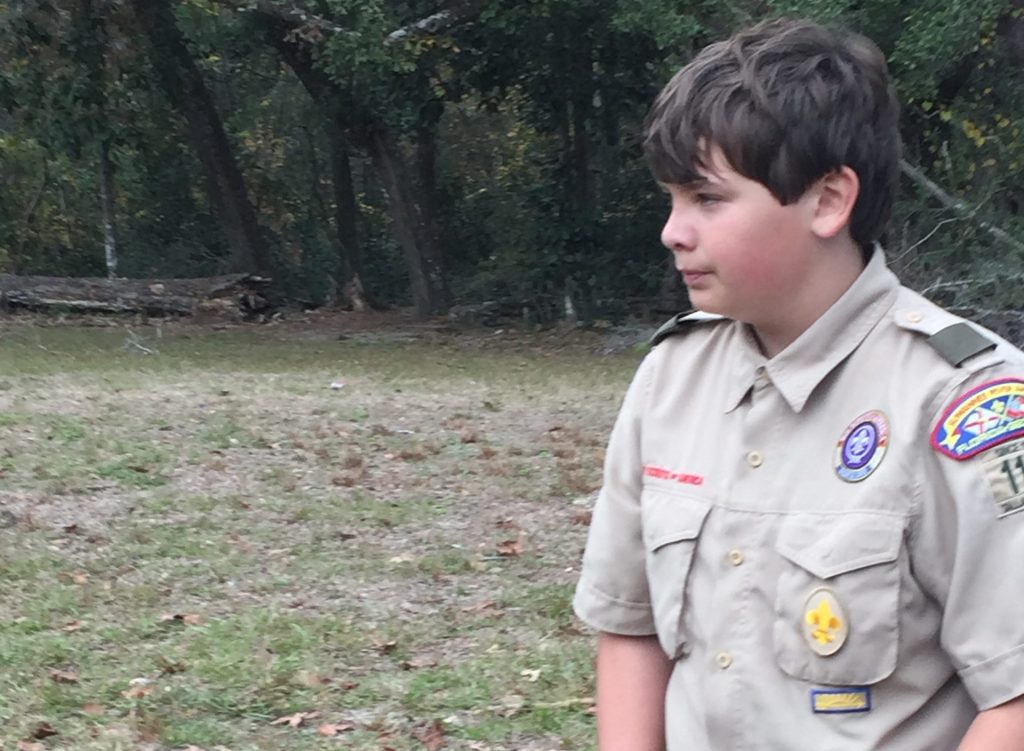 The scouts were led to a number presentations from the attending units, Venturing and Order of the Arrow. Scout Troop 115 made a presentation on how to safely set fires. David did a great job as our Scout presenter and we passed out Troop 115 decals to all the visiting scouts.
Of course, if we don't make time for fun then we aren't doing scouting right. Somewhere in the midst of leading Webelos around Wallwood, teaching about fire safety, and cleaning up meals, all our scouts found a little time for gaga ball before the movie and desserts.