BSA Scouts Troop 115 hiked Providence Canyon this past week. The scenery was amazing and our scouts accomplished a lot. As Mr. Smith says, "we don't go camping to rough it." We walked a long way but there were rewards around every bend and over every hilltop.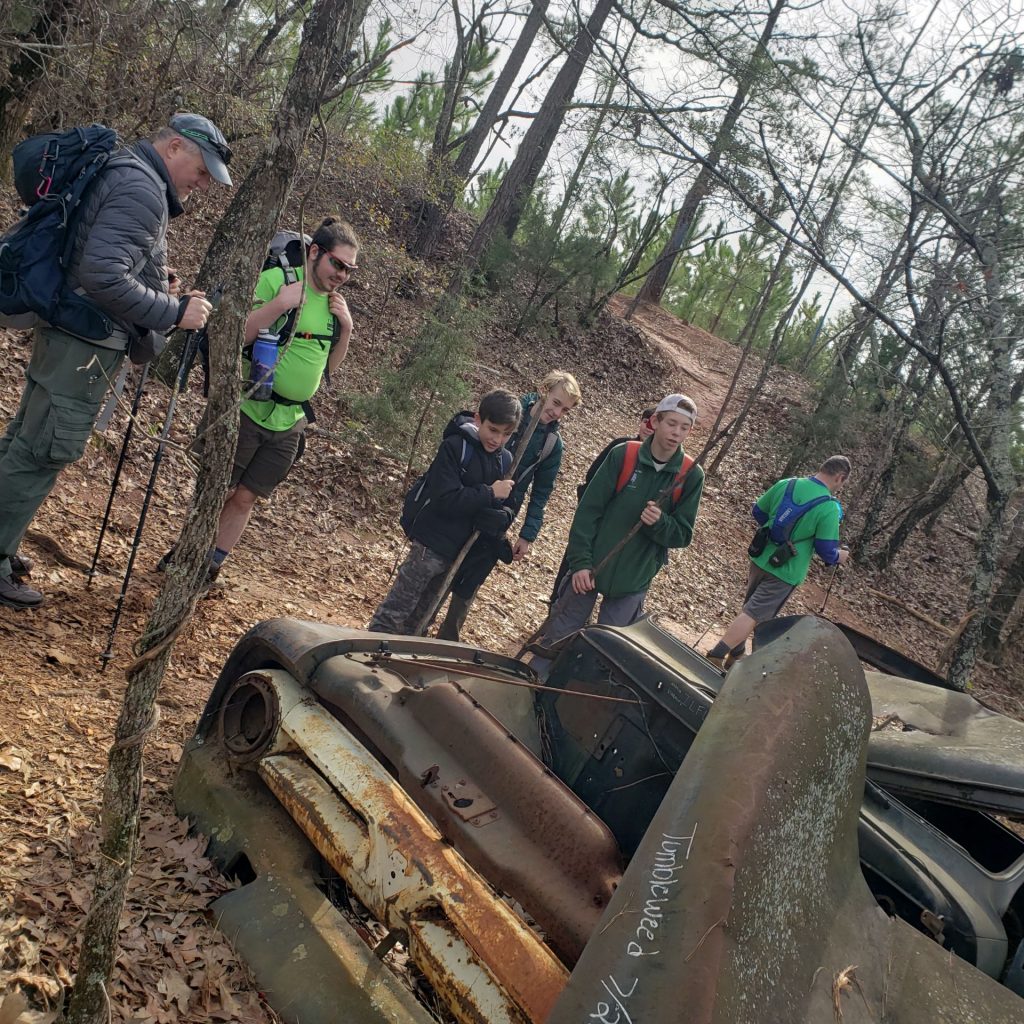 We saw several interesting sites along the hiking trail, like abandoned classic cars, and interesting plants. We had a picnic near one of the streams near the canyon bottom.
When we returned to our campsite, we enjoyed a filling dinner. Scouts had chili and cobbler.
We didn't let the rain deter us from a good time. We sat under the shelter and talked the night away with the sounds of the raindrops in the background. With full bellies, and a little tired from our adventure, we returned to our tents for a very sound night of sleep.
I know that I can barely wait for the next Scouting adventure.