The 2020 SRAC Camporee was a huge success for our council and for Troop 115. The well attended camporee attracted scouts from all around the Suwannee River Area Council to Indian Springs Campground.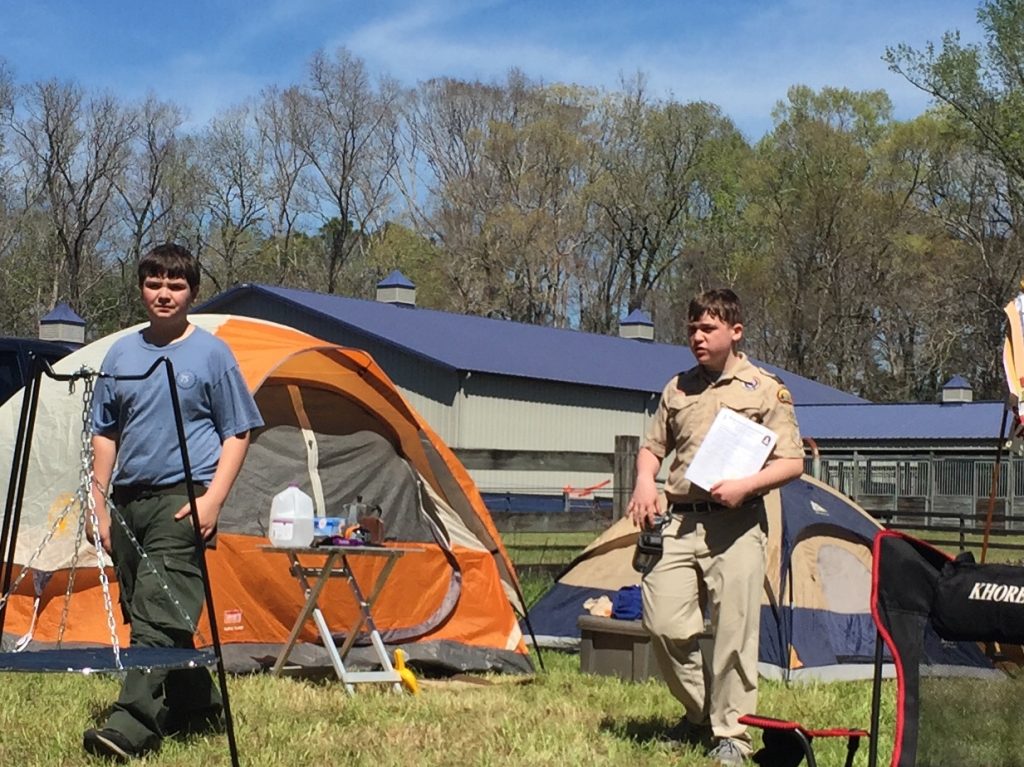 Troops assembled their campsites in the open fields of the camp equestrian area, providing for big open spaces with plenty of grass and level campsites. Our troop arrived well equipped for the weekend with our camping gear and lots of scout spirit.
Scouts competeted throughout the day, demonstrating their skills. Of course scouts are dedicated to helping others at all times, and when one troop showed up with only two scouts, we lent them one of ours, but more about that later.
The competitions were done round robin style, starting with campsite inspections. We learned a lot from seeing the impressive gates constructed by other scouts.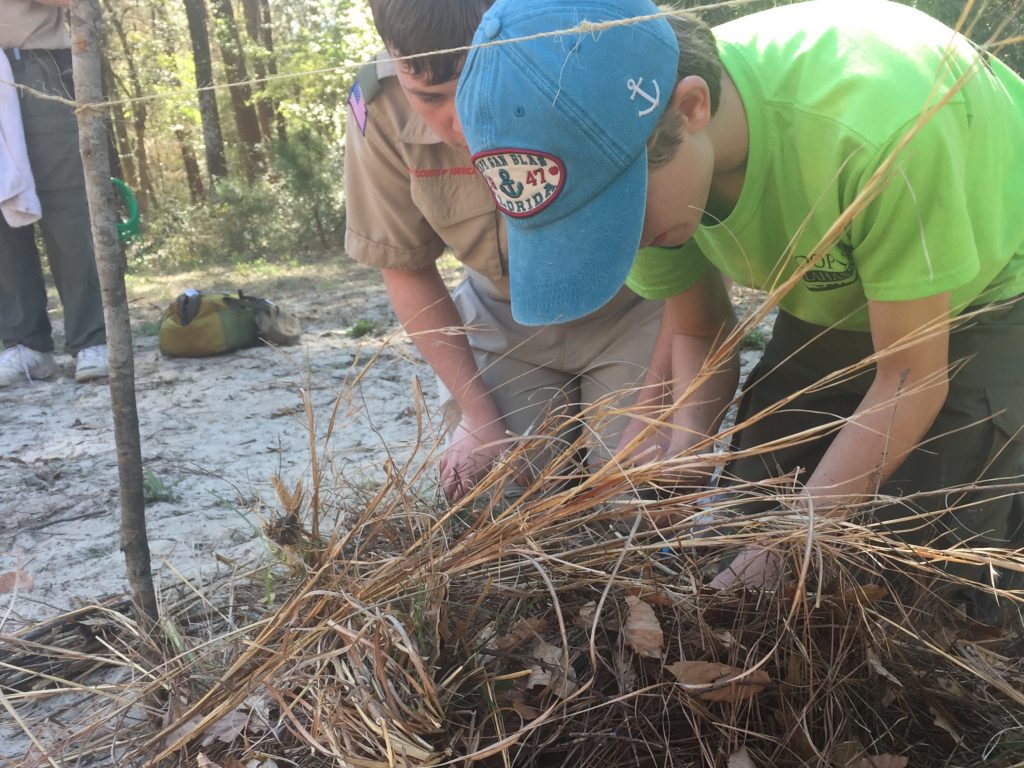 After inspection, we moved through our stations, starting with a speed lashing. to see who could assemble and raise a flag the fastest with all the required knots. Other stations included bolo throwing, hatchet throwing, and a fire starting race. Troop 115 won their "heat but not the final competition.
After the other competitions, there was a native ball game and Troop 115 won. There was also a paleo cooking competition, cooking a steak with our tripod.
As the sun went down, the camporee was marked by columns of smoke from the campfires at each site and aroma of food.
The final event of the camporee was the campfire, where troops performed and awards were handed out. As I mentioned before, Troop 115 took a ribbon and plaque for winning the ball game earlier that evening.
However, there was one big award for the scout who served as the example of scout spirit for all the other scouts. The scout who left his own troop, early in the day and helped a smaller troop with only two other scouts. That award, a huge spear with an atlatl to launch it was awarded to Troop 115's Jake. (I'll get a picture if I can, soon).
Overall, it was an excellent camporee. I can't wait until the next one.