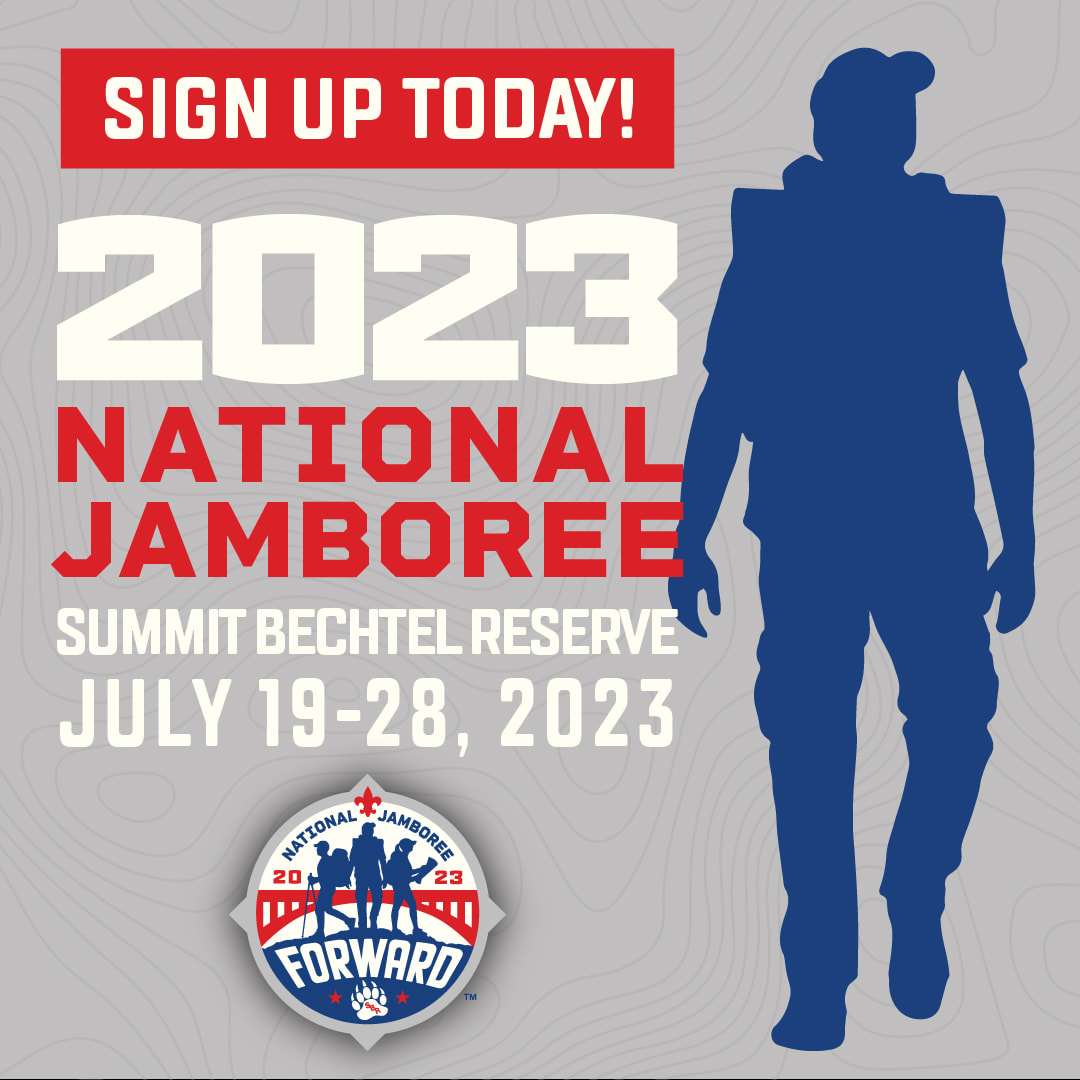 2023 NATIONAL SCOUT JAMBOREE
July 19-28, 2023 / Summit Bechtel Reserve
INFORMATIONAL MEETING – JULY 13th / 7PM
Want to know what the National Jamboree is all about? Want to learn about the Summit Bechtel Reserve and why you and your scout should definitely NOT miss this once-in-a-lifetime experience? Come join us for an informational session on July 13th at 7pm where you can learn all about the Jamboree and ask anything you've ever wanted to know about scouting and Jamboree and get the answers you've been craving!
Date / Time: July 13, 2022 / 7pm
Where: Sander's Fellowship Hall, St Paul's UMC, 1700 N Meridian Rd, Tallahassee, FL 32303
Who: Anyone wanting information about the Jamboree, even if you've already signed up!
Contact Thomas Smith, Scoutmaster for more info.